Abandoned Hampshire: HMS Sultan Remains, River Hamble, Southampton
Completed in 1871, HMS Sultan was a warship designed for the channel fleet in the Victorian era. Her career shifted from the English Channel to the Mediterranean, where she ran aground on an uncharted reef in 1899, before being salvaged and returned to the UK.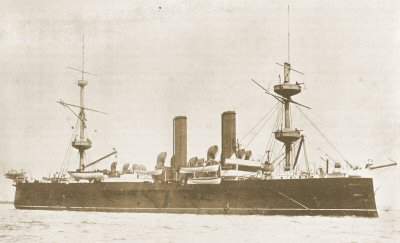 In 1906, the Sultan was redesigned and went to the docks to be refitted. During this period, the forward mast was removed in order to construct a larger superstructure at the front of the ship.
At around the same time, the Solent was installing a support base to maintain its boom defence system, a series of undesirable ships and cables stretched across the entrance of the port to defend against invasions.
The support base was established at Badnam Creek, on the River Hamble, to the North side of the Solent. Although the base started out as a small pier, the support system needed to grow to a much larger jetty. The Commander of the Boom Defence unit suggested one location with a good ground foundation, but the Harbour Board suggested a different location with much deeper mud, where the foundation wasn't as solid.
In 1908, the Commander wrote to the Hamble Harbour Board, in response to the fact the new location of the jetty had very deep mud, he stated: 'In order to obtain a solid foundation for the outside pile of the Jetty, I propose to use an old iron mast, which has been supplied to me for the purpose by the Admiralty.' This mast referred to was the recently removed mast of the HMS Sultan.
At some point between 1908 and 1909, the mast was sunk 9 metres into the mud and became the new jetty head for the support base. It stood high above all vessels on the river, supporting a higher fighting top at the top of the mast and a lower fighting top near the waterline.
At the outbreak of the First World War, the Boom Defence itself became irrelevant as anti-submarine nets were installed around the Solent. By the end of the war, the base at Badnam Creek was completely redundant. In 1920, it is reported that piles installed at the jetty were being removed and in 1956 or 1957, the mast itself was dismantled.
Today, the only sign of this formerly important base to defending the Solent is the lower fighting top. It was left in place as the top of the mast was sliced off. Gradually over time, the salt water of the River Hamble will eat away at this final remnant of the base until it rusts away to nothing. But for now, it provides an interesting monument to the past at the side of the river viewable by the kayakers, paddle boarders and yacht owners as they sail past it.
Last Updated on 9 November 2023 by Michael