Underground Malta: Harq Hamiem Cave
Walking through the bustling tourist streets of St Julian's in Malta, few visitors know what's hidden beneath their feet. Slightly off the beaten track, but in sight of the bars and bright hotel lights, with the sounds of the gentle waves still audible, is the entrance to Harq Hamiem Cave.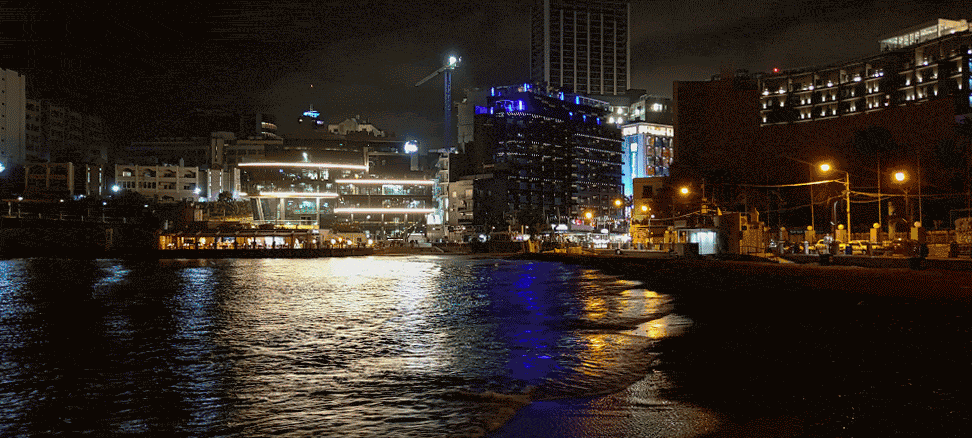 The cave took some finding, though this wasn't a problem as we found a few abandoned buildings whilst hunting. A short scramble down a crumbling rock face led us to the unsuspecting entrance. Once down the narrow steps of the opening, a new world opened up as we entered the chamber. We had left the warm Mediterranean evening behind and escaped down a rabbit hole, now a million miles away from the hustle and bustle of the urban holiday paradise above. This was a totally different paradise, breath-taking and tranquil.
We were quite unprepared for this little explore, having only our phones for light. Though this got in the way of decent photography (thanks to Neil Bugeja for the stunning image of the cave at the top of the page) nothing was stopping us from appreciating the scale and beauty of this underground oasis. It took a few minutes in the stillness of the cave for our eyes to adjust. Only then did we realise it was filled with crystal clear water.
The cave is the 'only known fully submerged terrestrial cavern in the Maltese islands'. It has chambers on two levels- a narrow corridor leads from the upper chamber to a fully submerged lower chamber. This second chamber is up to 52 metres deep, with freshwater at the surface, turning increasingly brackish until eventually a layer of seawater is found. The cave is inhabited by the rare albino shrimp. With its beauty, rarity and being a unique habitat, we were shocked to hear that the existence of the cave is under threat.
High-rise development in the area could lead to subsidence or collapse of the roof of the cave. Sacrificing this unique natural wonder for the sake of more hotels seems criminal to me. Risking what could be a draw for visitors (as well as being an ecologically important site, enjoyed by locals) in order to house more tourists in an ever-growing concrete sprawl is counter intuitive. Destroying the attractions and sites that bring visitors to an area in order to house them is neither sustainable nor acceptable. A five star hotel in the sun isn't what makes a place worth visiting, a hidden gem like Harq Hamiem Cave is.
"The proposed development includes a 5-star hotel with 455 rooms, 158 residences, commercial office space, shopping mall, casino and restaurants and a basement car park. But according to the ERA (Environment and Resources Authority), further studies on geomorphology, hydrogeology, water quality and cave ecology are required in a forthcoming Environment Impact Assessment. According to a project development statement presented by the developers, plans have already been modified to protect the caves by pushing the hotel more to the east, with the western wing of the original proposal completely removed, in order to avoid "imposing excessive loading in the area of Ghar Harq Hamiem", which is located on the western part of the site. The ERA report notes that the proposal is partially located above the Harq Hamiem cave system, a scheduled Level 1 Area of Ecological Importance and Site of Scientific Importance" – Malta Today
Last Updated on 4 April 2022 by Michael