Abandoned Sussex: Fernhurst Research Station
History
Fernhurst Research Station was a chemical research institute from 1945 until 2001, its focus was crop protection. Pre-1945, the site was the estate of banker Sir Felix Schuster. The institute was opened to research pest and disease control. In 1951, an international conference was held at Fernhurst where scientists from 39 countries discussed the issue of food scarcity.
From 1958 the ICI (Imperial Chemical Industries) took over operations. Their international headquarters were located at the site until the 1990s. In 1986, Prime Minister Margaret Thatcher opened a new international conference centre at Fernhurst. Two years before the ICI relocated to Europe, the site won a Queen's Award for Technological Achievement for herbicides, fungicides and pesticides.
Exploration
Access to the site was straightforward. We visited under the cover of darkness as Aspinal's headquarters are next door. We saw and heard a few workers coming from the live site but they did not seem bothered by us. Other explorers have reported Aspinal's security moving them on so that might be something to bear in mind when planning a visit. We gained access by walking along a public footpath and slipping in through a broken fence panel.
We realised the impressive scale of the site immediately. It is a three storey building that seemed never-ending. As the site has been left empty since 2008 it is unsurprising that anything of value has been gutted and graffiti adorns all of the walls.
The research centre is a labyrinth. Not only did the size of the building make this explore time consuming but all of the corridors and floors look exactly the same. The only differences were the graffiti and rubbish left behind. On one occasion, our group debated whether we had been down a corridor based on whether we had already seen a particular pepperami wrapper!
Our favourite room was one that had been turned into a makeshift skate park. The creators had piled up floor tiles and the tops of tables to create ramps. There was even a couple of sofas for spectators to chill out in comfort. It was also in this room that we found an hilarious to-do list written onto the wall, I hope the owner has managed to complete the majority of their list. Reading through it certainly made us chuckle.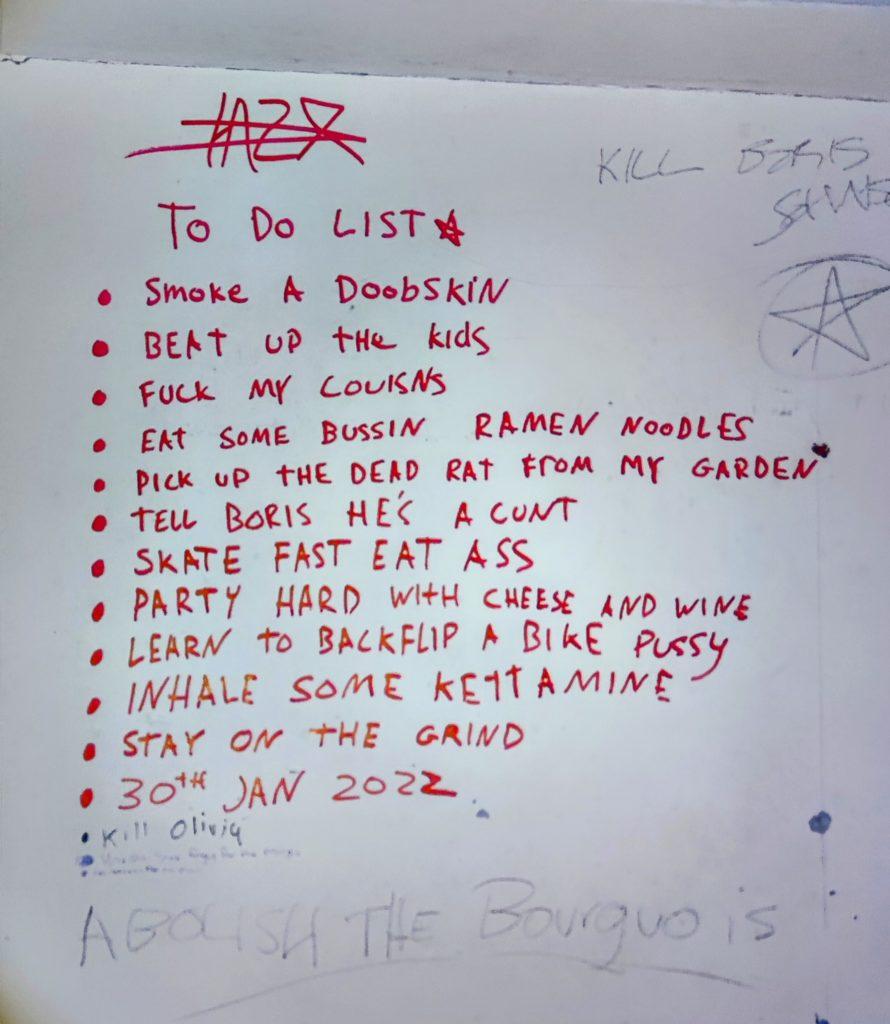 It would be easy for explorers to spend many hours at this location. The corridors feel never-ending and there are hundreds of small offices to explore. The roof and basement are also accessible as well as a number of out buildings. As the site has been abandoned for well over a decade; this explore is less about learning about the research centre but more about seeing how an empty space evolves after being left for so long. You can really see how the visitors to the location have claimed it as their own.
Future of the site
In 2020, a development group proposed building 210 new homes, a cafe, retail and community use buildings on the site. The eco-friendly South Downs development seemed promising but it appears it could not be agreed on and the site has been left empty since 2008.
Last Updated on 15 May 2022 by Michael